Need a vacuum truck for your next project?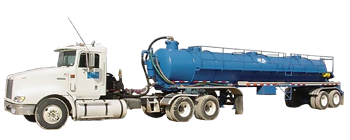 Calcasieu Rentals – oilfield and industrial excellence since 1980
Calcasieu Rentals is a convenient one-stop-shop for your industrial and oilfield projects. With over 35 years in business and a combined 170 years experience in our management team, we are able to support you and the goals of your project to completion.
OILFIELD RENTAL EQUIPMENT PUMPS 3″ DIESEL CENTRIFUGAL PUMP 4″ – 3 CYLINDER DIESEL CENTRIFUGAL PUMP 4″ – 4 CYLINDER DIESEL CENTRIFUGAL PUMP 6″ – 4 CYLINDER DIESEL CENTRIFUGAL  PUMP TEE TRIPLEX PUMP PA8Y TRIPLEX PUMP 10,000 PSI TESTING TRIPLEX PUMP (WITH OR WITHOUT OPERATOR) TANKS 500 BBL SUPER-FRAC TANK 50 …
With over 30 trucks in our fleet, we have trucking services to handle all of your transportation and disposal projects. Hauling in water to start a job Removing non-hazardous oilfield waste from a job site Transportation from one site to another Delivering materials for large piping projects Heavy equipment hauling …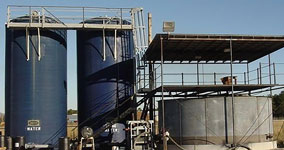 We have completion, drilling, and frac fluids available for any oilfield and  industrial projects. With our onsite mixing facility we can quickly deliver fresh water, Brine, KCL, Liquid HEC Polymer, Calcium Chloride, and Packer Fluids
SWD, Inc: Our Salt Water Disposal Facility
Our salt water facility has 3 active injection wells with over 14,000 barrells of above ground storage capacity. This gives us the ability to handle any large volume disposal jobs.
Leading the way in oilfield and industrial services
We know that every project challenges our commitment to be safe, so we begin each day with a new commitment to safe work.
Calcasieu Rentals is committed to the continued health of the environment. So we train and equip ourselves to be an environmentally friendly company.
We have operated with an unwavering commitment to hard work, honesty, and integrity to move our community forward.
NON-HAZARDOUS OILFIELD WASTE PERMIT
LPSC Permit 5538F


Vacuum Truck and End Dumps permit to haul Non-Hazardous Oilfield Waste anywhere in the state of Louisiana.
SALT WATER DISPOSAL PERMIT
LPSC Permit 7895

Permit for statewide Salt Water Disposal anywhere in Louisiana.
We cover all the bases including completion, disposal, and frac jobs.
Vice President and Co-Owner, Calcasieu Rentals